HW Pickup Building Repairs
Please read for an important announcement regarding building repairs to HW Pickup School 
Scholastic Book Fair
We surpassed our goal of $3000 in sales. Thank you for the support this will go towards many new books in our library.
Western Review School Calendar error
Wild Rose School Division has two calendars for the 2018-2019 school year.  One for the south, which serves Caroline School, Condor School, David Thompson High School, Ecole Rocky Elementary, Kootenay School, Leslieville School, Lochearn Elementary School, Pioneer Middle School, Rocky Christian School, Visions West Outreach School and West Central High School, and another for the north, which serves Aurora Elementary School, Breton Elementary School, Breton High School, Drayton Christian School, Drayton Valley Community Outreach School, Eldorado Elementary School, Frank Maddock High School and HW Pickup School. When the calendars were inserted into the local papers, they inserted both north and south calendars, so subscribers may have received a calendar that doesn't pertain to their school.  The calendars are clearly marked North or South. If parents want to exchange their copy of the calendar, they should contact their school, or download a copy from our website at www.wrsd.ca/parents/calendar.  We apologize for any inconvenience. 
Administration
Scott Kupsch - Principal
Shannon Gallant - Vice-principal
Busing for students
Welcome to HW Pickup School!!
Please take the time to look through our pages to ensure you are up to date.  You will find supply lists, school calendar, newsletters, and much more throughout the website. To contact a teacher or view their site please select the teacher from the E Teacher section.  
Supply lists for 2018/19
School Cash Online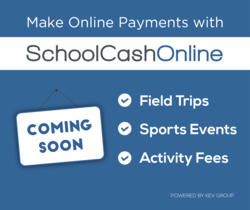 School Cash Online Payments is now live!  Wild Rose School Division is now offering School Cash Online as its preferred method of payment for all school fees, including everything from field trips to yearbooks. Cash online Available now.  Follow the online instructions to get started.  
Lunch order
Click here to order your lunch online.  Parents will have to register a login name and password. Instructions can be found here
Bell Schedule
Overdrive library
Click here to access the Overdrive library.  eBooks and audio books from the division library available to students 24/7 all you need is your student ID number.
Fee Schedule
Safe Arrival